Product Categories:
Quartz Wool & Strips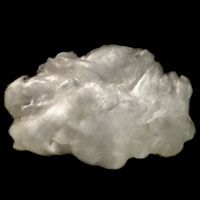 Our fused quartz wool is made of high purity quartz ≥99.90%. Quartz wool features the same chemical and physical properties as of other fused quartz products. Fused quartz wool has good resistance to high temperatures and chemical corrosions. As a result, quartz wool can be used in applications such as high temperature insulation, filtration of high temperature corrosive gases and liquids, IR heat diffuser, barrier plug for combustion tubes, and catalyst support. Fused quartz wool fibers are non-flammable and incombustible.
We offer fused quartz wool with four different diameter sizes. From ultra fine to coarse, our quartz wool can well meet various application requirements. Our in-stock fused quartz wool is packaged in sealed bag of 0.5lbs for convenient use.
Please feel free to contact us using our Contact Us Form or call us at 520-514-1100 for discussion of your application and special needs.
Quartz Wool
Quartz Wool Strips
Stock
Description
Package Size
Price (per bag)
Purchase
Description:
Quartz wool strips, strip length 15inch, strip width 0.875inch, fiber Dia9~14µm
*Quartz insulation materials in other forms such as felt, fiber yarn and sleeving are also available upon request.
No minimum quantity requirement
$15.00 handling fee for orders less than $100.00 prior to shipping
Email sales@advaluetech.com for custom products