Aluminum Nitride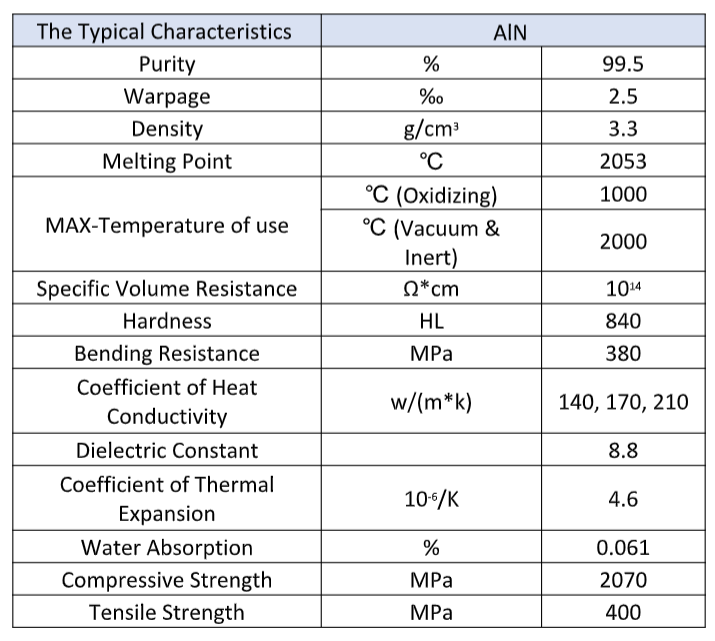 Aluminum Nitride is a ceramic material that features high thermal conductivity, good electrical resistance and low thermal expansion. Aluminum Nitride is used in the semiconductor industry as an alternative to hazardous Beryllium Oxide. Aluminum Nitride is also used to produce heat sinks and heat spreaders.
Advalue Technology offers hot pressed Aluminum Nitride heaters which are used in Silicon Wafer etching machines due to its excellent electrical and thermal properties.
Aluminum Nitride Substrates are also available for electronic applications, microwave devices, LED lighting technology and power resistor bases.
Contact us to discuss your application and how we can help!