Alumina Crucibles Cylindrical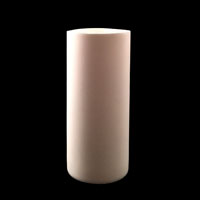 Alumina (Al2O3) has a wide application due to its versatility and low material cost. Alumina possesses a high melting point, strong hardness, and good chemical stability, making it a good material to withstand high temperature and chemical corrosion. Alumina Crucibles are available in many sizes and shapes.
Email sales@advaluetech.com for custom products.
No minimum quantity requirement $15.00 handling fee for orders less than $100.00 prior to shipping.
All dimensions listed are outside dimensions.
Cover for Alumina Crucible Cylindrical