Zirconia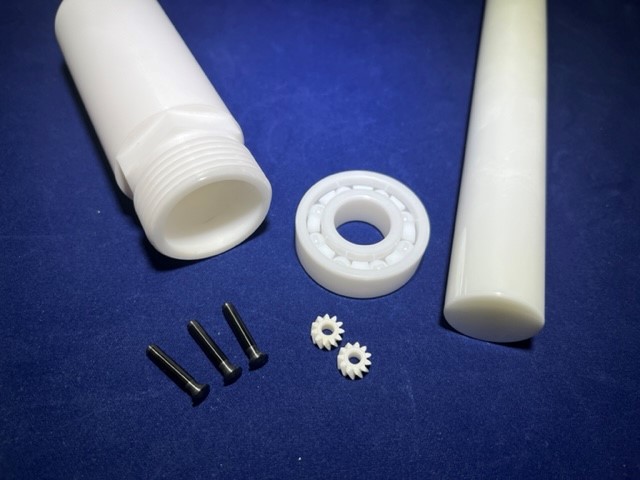 AdValue Technology provides a variety of Zirconia ceramics and refractory products that serve a wide range of applications.
We look forward to providing high quality zirconia products for your application needs.  Please feel free to contact us via email: sales@advaluetech.com or phone: 1-520-514-1100 to discuss your needs of Zirconia
3Y Yttrium-stabilized Zirconia products have excellent strength, hardness and wear resistance.  Meanwhile, the YSZ products have good resistance to organic solvents, acids and alkalis, plus no contaminations from rust or lubricant. Those unique properties make Zirconia an ideal replacement of metal parts in many applications.
We provide large amounts of 3Y YSZ products in custom machine components, bearings, electrical insulators, etc.
Fused Magnesium or calcium stabilized Zirconia products are use a lot in refractory applications.  For example, crucibles, nozzles, valves, setter plates and discs, transportation channels for chemical solutions, etc.  The products can well handle high temperature and corrosion, and also have good thermal shock resistance.
8Y Yttrium-stabilized Zirconia products can be used in temperature over 2000 Deg. C.  They are used often in high temperature environment as sensors, gas protection tubes, heating element support, thermocouple protection tubes, etc.
Black and Blue Zirconia products which are commonly used as machine parts, optical parts, measuring equipment, ornaments, etc.  The material features excellent chemical and wear resistance, and are replacing metal parts in many applications.