Product Categories:
High Purity Titanium Diboride Powders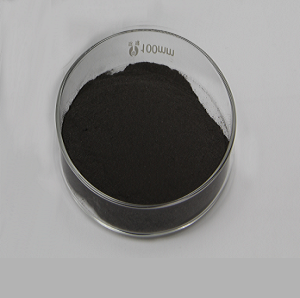 AdValue Technology offers Titanium Diboride Powders, which have some unique properties and features:
Density: ≥4.45g/cm3
Melting Point: 2980°C
Micro Hardness: 34Gpa
Coefficient of Heat Expansion: 8.1 * 10-6m/m.k
Coefficient of Heat Conductivity: 25J/m.s.k
Electrical Resistivity: 14.4 µ Ω.cm
Temperature of Anti-Oxidation (in air): 1000°C
Chemical inert in HCI and HF acid solution
Some typical applications of Titanium Diboride Powders include:
Electricity conductive ceramics materials.
Ceramics cutting tools and die.
Composite ceramics materials.
Cathodic coating materials and flexible PTC materials.
PTC heating ceramic materials and flexible PTC materials.
Good reinforcer for metals such as alumina, iron, copper.
AdValue Technology offers two grades of Titanium Diboride Powders:
Item
Premium Products
First Grade
Content
≥99%
≥98%
Oxygen Content
≤0.700%
0.9~1.1%
Carbon Content
≤0.300%
0.7~1.2%
Average Particle Size (D50)
1~100µm (can be custom designed)
Please feel free to contact us via email: sales@advaluetech.com or phone: 1-520-514-1100 to discuss about your application and the needs of Titanium Diboride powders.
No minimum quantity requirement
$15.00 handling fee for orders less than $100.00 prior to shipping
Email sales@advaluetech.com for custom products